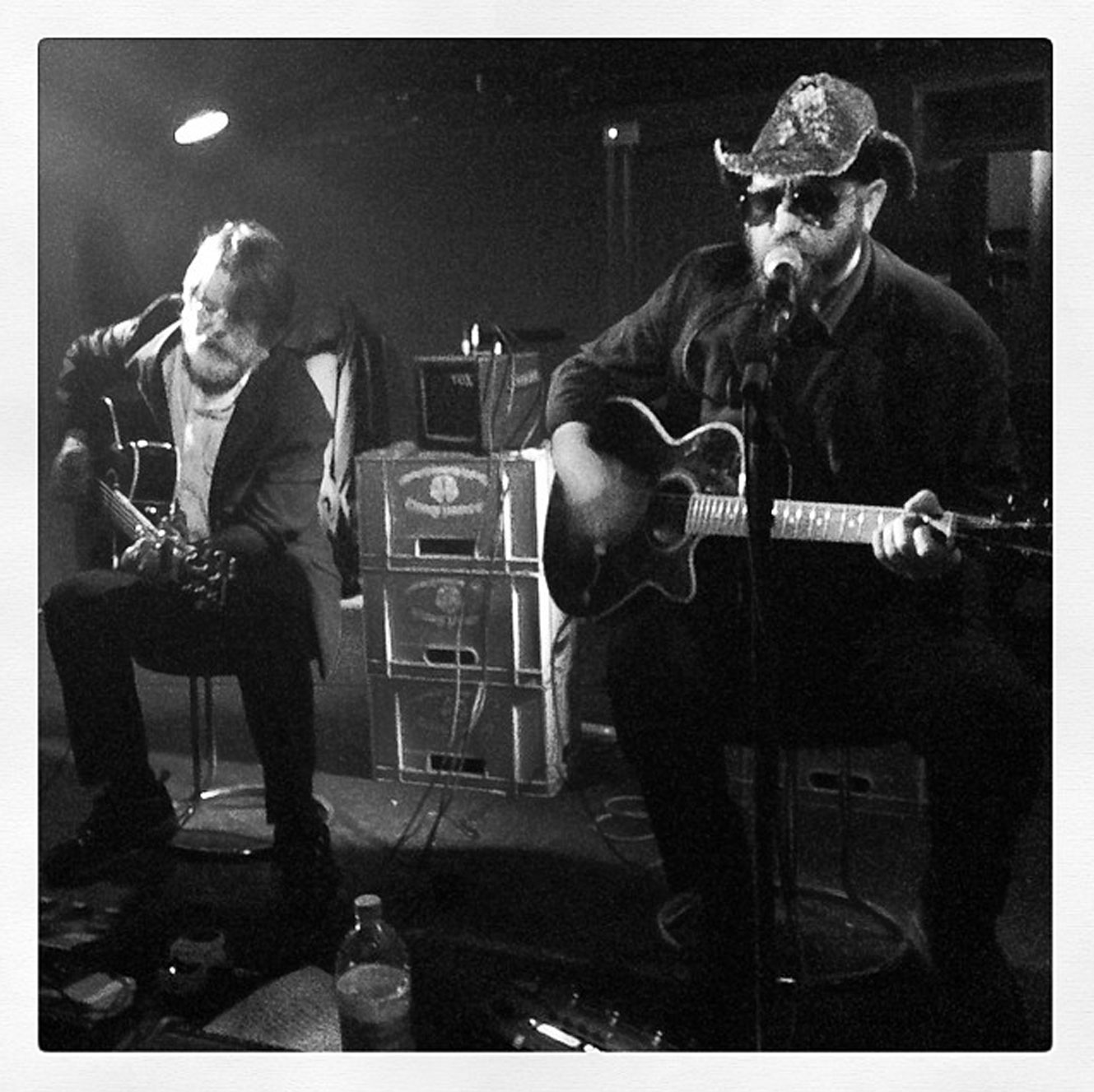 Goodbye Mr MacKenzie front-man Martin Metcalfe plays his first major gig in Edinburgh for 3 years!! Come and visit Edinburgh in the summer sunshine!!!! (terms and conditions apply). The show is promoted by the guys who have helped create a great atmosphere at Martin's recent Glasgow gigs STG Promotions. Metcalfe & The Fornicators: Voodoo Rooms Edinburgh on 29th of June 2014 Tickets on sale here at Tickets Scotland ;
Metcalfe gig reviews...

Glasgow Tron Theatre September 2013 REVIEW 1
Glasgow Tron Theatre September 2013 REVIEW 2 AMPED-UP MAGAZINE (Page 95)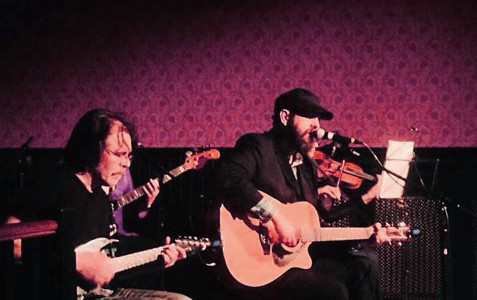 "Another highlight was Martin Metcalfe in September. The love for Martin and his songs was clear for all to see. The atmosphere was electric and audience and musicians were connected in one beautiful moment that will never be forgotten. The addition of Kirsty on the violin and Terry Adams on his incredibly teeny guitar all added to the special occasion. Supported on the night by one of the hardest working musicians in Glasgow, jOnO, it was another night to remember. "
Glasgow Review Date: 10 March 2010- Bluesbunny Review
LIVE REVIEW 11th June 2010
Well, I missed Martin's last solo concert with the legendary Terry Adams as I was embarking at Bangkok airport (honest)
Well again..
Before I begin my review written as I've just returned home, I gotta say - it was fab meeting up with Vikki B again. her schoolfriend from P1 Carol NZ was great company (hope the ankle recovers soon Carol) & I was fortunate to be also sharing a table with the music legend that is Bruce Findlay. I remarked to Bruce that about half my vinyl record collection was bought from his Rose street shop, & BF replied... "only half?"..
What can I say about the gig - awsome does not do it justice. I'm a fan, & I can be a fan with an anorak, but I was blown away.
With Martin on acoustic guitar, & shades on top of his prescription glasses, wearing a BD 64 style beret-style cap accompanied by Terry Adams on rather fab accoustic guitar they quietlylaunched into Suffocacate Me. Baby kisses all round
Followed by new song Daddy, then fuck me dead - only Candlestick Park - wraped up in paper this girl is unsure indeed. While Terry took a pee/cigarette break the ever-ready Stacey Chavis joined Martin on stage for vocals for an Isa&TFT soundtrack song wich sounded so sublime. I'm with you indeed, or maybe I'm just inside out.
But my friends... nothing prepares one for the song that should have bookended the Trainspotting soundtrack album, & it's "inspired by" follow-up cash-in. Here Come the funeral cars - moving out to the oil rig - Johnny Johnny - & hey! Stacey Stacey! The sheer lyrical force that is Goodwill City still amazes all those years after it's first outing on Good Deeds back in 1989 and then, or maybe it was before... All The Ghosts Have A Happy Home- ya meine liebe freunde, my eyes have seen the glory - Now We ARE married.. your lips are warm & slender.. you're coming to me now...
And then... Death is a pony, it's waiting for me... I almost came in my jeans... because I know what it's like to gamble your life, that is some addiction...
Martin & Terry summed up the mood of those forever hopeful GMM reuinion fans - because he knows the way we feel since there disbandment - Blacker Than Black -
Intersperced with a tour-de-force rendition of Amsterdam, the first Stellla Baby's single, coupled with a jokey refusal to play the B-Side Don't Switch Me Off, Martin & Terry's set was amazing. One might even say your set is amazing, it's a street with a deal, but there was to be no "Heroes" tonight. A brief intro of Lou's I'm Waiting For The Man whetted my appetite for Lee's Friday's Child, but alas not to be. nor was there The End (either version)
But that was always so - no encore - a shortish 45 minute set - encompassing Stella's Baby, GMM, Angelfish & I&TFT - one new song, several favourites - no Down To The Minimum, but nothing to fault. Carlton Hill would have been nice though
I'm fortunate enough to have been to Candlestick Park in San Fransisco where on 29 August 1966 The Beatles played their last concert for a paying audience, but I never expected to hear it sung live. As a long term GMM fan, I don't recall ever hearing it in-concert - & for that alone thank-you.
Martin... you know the way we feel... we are never fulfilled. It's like attending a Bowie concert & never getting We Are The Dead.
Thank-you so very much
My eyes have seen the glory, wrapped up in paper & words. Don't you ever switch off.
A quick word for the supporting headline act, Gilly Flowers. First time I'd heard this six piece fronted by singer-songwriter guitarist Kirsten Adamson. She & they were fab - I bought their CD & I look forward to seeing them live next time. As they say in the music biz - check them out, Imagine a musical cross between Dolly Parton / Nancy Sinatra / Carole King, combined with stunning looks & a glorious vocal style (despite some vocal sound desk mix problems) - yoou won't be disappointed.

Tony Ward
11 June 2010