Richard Jobson & Martin Metcalfe back in action in 2023 An amazing evening of "Songs & Stories" (with Q&A) by two artists with over 110 years in the arts between them.

Apart from writing the number one (in 12 countries) chart song "The Saints Are Coming" Richard has directed 6 movies and hosted the Film Show for MTV. He has met the great the good (and the bad) in Hollywood and the music industry.

Martin has been around the block too and worked with the Talking Heads, written songs for & played with Angelfish (Shirley
Manson), The Skids, The Rezillos and others. He has supported the likes of Blondie, The Ramones & Stiff Little Fingers.

There will also be a Q&A and no question is off limits (apart from that one about Richard & Pans People... and the one about "Rock Stars In Their Underpants"):
..............................................

Jobson & Metcalfe OCTOBER 2023

05.10.23: DUNFERMLINE Fire Station Creative: Get Tickets
06.10.23: STRATHAVEN HOTEL: Get Tickets

07.10.23: BERWICK UPON TWEED: Radio Rooms: Get Tickets

08.10.23: LOWER LARGO: The Aurrie: Get Tickets

19.10.23: STIRLING: Tollbooth : Get Tickets

20.10.23: PAISLEY: Howwood Boarding House: Get Tickets
21.10.23: DUNDEE: Beat Generator: Get Tickets

22.10.23: GALASHIELS: MacArts : Get Tickets


STAY UP TO DATE: METCALFE NEWSLETTER

Jobson & Metcalfe MARCH 2023

Martin Metcalfe & The Dirty Macs
19th November 2022 Slightly Unplugged & Unhinged:
19th November 2022 EDINBURGH ART FARE: Get Tickets Here
Jobson Metcalfe 2021 (Songs & Q&A)
(NOTE* Special 'Story Of The Skids' Book Launch)SOLD OUT! BUT- extra signings are also now at 3pm-5pm

1st October: Cumbernauld - The Vortex- Bar Yellow - PAY AT THE DOOR
2nd October: Crieff Strathearn Arts:
3rd October Galashiels Mac Arts Centre:
11th Novembrer: Lower Largo The Aurrie: Buy Tickets Here (not yet available)
JOBSON/SKIDS MAILING LIST:

............................................................................................................
KIRKCALDY: The Windsor Hotel 16/11/18 (Fornicators)
KILMARNOCK: The Belefied Tavern 30/11/18 (Fornicators)
Reviews for Martin Metcalfe & The Fornicators
Reviews for Live At Audio CD
The Ferry Ghost
A new album by Martin Metcalfe with Terry Adams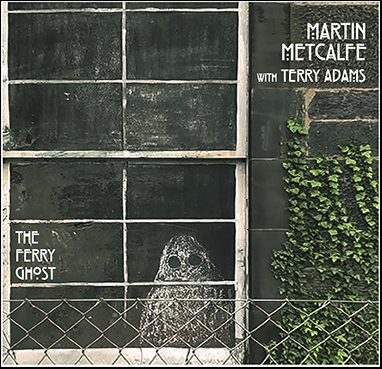 OUT ON 16th NOVEMBER ORDER HERE...
Buy/Stream FILTHY TONGUES
About Martin Metcalfe & The Fornicators
Martin Metcalfe has occupied a unique place at the heart of Scottish alternative rock, in various manifestations, since the late 1980s Firstly as singer/songwriter with UK chart band Goodbye Mr. Mackenzie then morphing in to AngelFish (featuring the vocals of Shirley Manson) , Martin has established a hard core following which is strong, and current, as it was in the days of seminal single The Rattler. More recently Martin has made waves with a new band The Filthy Tongues who created a masterpiece album 'Jacob's Ladder' in 201 n 2018's 'Back To Hell' album. Martin is also an exhibiting visual artist.
Current Fornicators Line up:

Martin Metcalfe: Guitar & Lead Vocals
Terry Adams: Guitar
Chris Tracey: Bass & Backing Vocals
Asim Rasool: Percussion